Dr. Alberto Moscatelli, Senior Editor of Nature Nanotechnology.
Offering an insider's view about publishing papers in Nature Nanotechnology.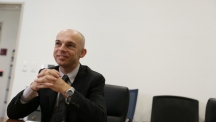 At the invitation of UNIST, Dr. Alberto Moscatelli, one of the Senior Editors of the widely respected Nature Publishing Group journal visited UNIST on the morning of April 29, 2016. During his visit to UNIST, Dr. Moscatelli of Nature Nanote... Read More
Contributing to the future biomedical research and new drug development.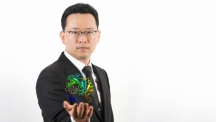 A new study by an international team of researchers, affiliated with UNIST has announced that they have succeeded for the first time in observing the structural changes in carbonic anhydrase. The breakthrough comes from a research, conducte... Read More