Scientists around the world discover how African clawed frogs got extra pair of genes.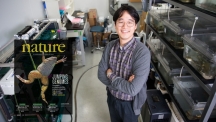 Scientists from around the world, including South Korea, Japan, and United States have, for the first time, decoded the complex genetic makeup of the well-known laboratory animal Xenopus laevis, also known as the African clawed frog. The di... Read More
[JoongAng Daily's 2016 University Assessment]: Fourth place for Natural Science and seventh place for Engineering.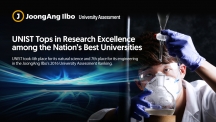 UNIST continues to be recognized as an elite engineering and science school and one of the top institutions in the nation, according to the JoongAng Daily Comprehensive University Assessment Ranking for 2016. According to the assessment tea... Read More