JaeHyeon Park, JunHa Kim, and YunKyeong Han were recognized for their outstanding performance at a local music competition.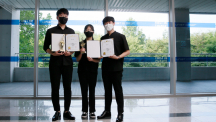 The UNIST Student Orchestra (UNISTRA) has recently been recognized for their outstanding accomplishments at the 2021 Luce National Classical Music Competition. The 2021 Luche National Classic Music Competition took place at Seoulju Culture... Read More
Jae Gyeong Choi has been awarded​ Best Poster (2nd place) from the poster competition on IT session of BIEN 2021.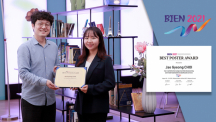 A UNIST graduate student, Jae Gyeong Choi (Advisor: Professor Sunghoon Lim) from the Department of Industrial Engineering has been recognized for outstanding poster presentation at the 2021 International Conference of Women Scientists and E... Read More