The study findings have been published in Nature Communications on June 5, 2023.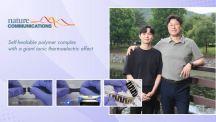 A team of researchers, led by Professor Sung-Yeon Jang at UNIST's School of Energy and Chemical Engineering has achieved a significant breakthrough with the development of a groundbreaking stretchable and self-healing polymer. This in... Read More
UNIST climbed to 10th position, advancing one spot from its ranking last year, according to the THE Young University Rankings 2023.
UNIST, in terms of domestic rankings, has upheld its No. 1 position for two consecutive years.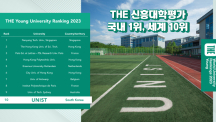 UNIST continues to advance in the global rankings, as evidenced by its improved position in the latest edition of the Times Higher Education (THE) Young University Rankings. In the 2023 rankings, UNIST has climbed to an impressive 10th posi... Read More