The 2019 Genome Expo is scheduled to be held at UNIST from August 28 to 29, 2019.
The event, which celebrates its 2nd anniversary this year, aims to share insights on some of the newest trends in genomics technology, as well as the results of 10,000 Korean Genome Project (Genome Korea). Through the event, participants can see the genomics trends in Korea in terms of some industrial players in Korea and overseas.
Jointly organized and hosted by UNIST, Ulsan ICT Promotion Agency, Ulsan Metropolitan City, and Ulsan Metropolitan Office of Education, this two-day event will bring together many of the pioneers and leading experts from relevant ministries, hospitals, and top academic institutions, such as Oxford University, Medical Research Council Laboratory of Molecular Biology (LMB), New Mexico State University, the University of Copenhagen, Kyoto University, and the National Institute of Standards and Technology (NIST).
The event will also feature various experimental events, a host of inspiring seminars and invited lectures on genomic technologies, as well as 1:1 business meeting for investors.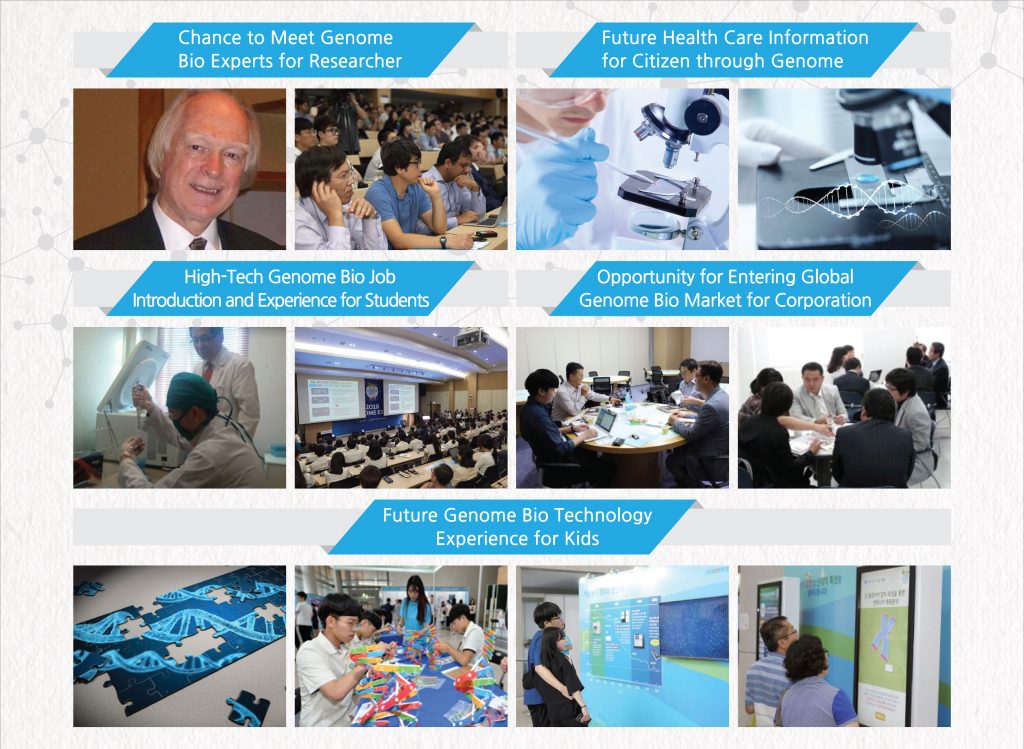 The event will begin with an opening ceremony that will take place on Wednesday, August 28, 2019. To achieve a successful implementation of 'Genome Korea in Ulsan' and for the advancement of genome industry and research, Mayor Cheol-ho Song of Ulsan, together with Mayor Hwang Se-young of Ulsan City Council, local lawmakers, and citizen representatives, will host an oath taking ceremony for genomic data donation.
A business exhibition, participated by 22 domestic and international genomics firms are also scheduled to be held throughout the event. Here, you can explore the current state of genome sequencing technologies and sequencing service companies, as well as the progress of genomics-based personalized healthcare services.
During the expo, participants are also allowed to attend various activities at the event booths. Events, like creating a biologically correct DNA puzzle, will help young students gain a deeper understanding of genomics. There will also be other fun DIY events to enjoy, such as 'DIY Genome Expo Commemorative Eco Bags' and 'DIY Genome Expo Key Chains'.
---
[Key Speakers at Genome Expo 2019]