The work by Distinguished Professor Steve Granick and Professor Oh-Hoon Kwon has been published in ACS Nano.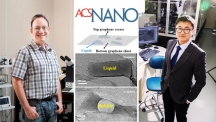 Since life is mostly based on water, our molecules are moving, vibrating and somersaulting in a liquid environment. But electron microscopy—a technique to study a static version of this nano world—has been almost impossible to use to see mo... Read More
Their findings have been published in ACS Nano on May 23, 2018.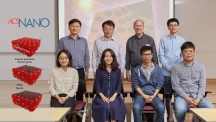 An international research team, affiliated with UNIST announced that they had succeeded in achieving the fast growth of near single crystal monolayer graphene on homemade single crystal Cu/Ni(111) metal foils. The result has greatly acceler... Read More