The 2021 UNIST Virtual Commencement Ceremony took place on Thursday, February 18, 2021.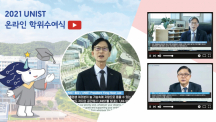 As COVID-19 cases surge in Ulsan with no clear ending in sight, UNIST has decided to hold a virtual commencement ceremony for the Class of 2021. Instead of the usual in-person graduation, the pre-recorded online celebration has been broadca... Read More
Graduation is not an end, but a new beginning.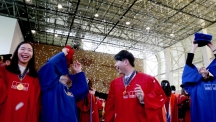 Today, is a day of pageantry, celebration, and ceremony, as UNIST holds its Commencement in the UNIST Gymnasium. This was the first graduation since the recent status change of UNIST as a government-funded research institute. It was open to... Read More