Bringing new life to local areas with images that reflect the community's culture.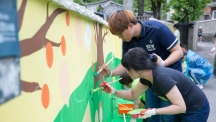 A group of UNIST students have gathered to share an artistic endeavor with the community in a remote area of Ulsan. They volunteered their time to give a mural on the old walls of GongChon Village a fresh look with a fresh coat of paint. Th... Read More
Discover fun and vivid art murals at GongChon village!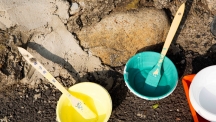 On a sunny May afternoon, a group of UNIST student volunteered their time in a remote area of Ulsan to give an old neighborhood a new lease on life. The UNIST Club Union has been organizing this mural painting project for the third time thi... Read More