UNIST has 6 scientists named in the annual Highly Cited Researchers 2019 list.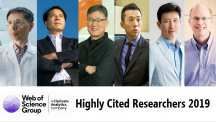 Six UNIST researchers have distinguished themselves with inclusion in the the prestigious Clarivate Analytics list of 'Highly Cited Researchers' for 2019. The annual list, published on November 20, includes researchers with multiple papers... Read More
UNIST New Center has selected the top 10 news stories of 2018 based on the number of page views.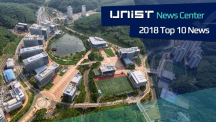 As always, UNIST continued to move towards its dream of becoming "World-leading university to advance science and technology for the prosperity of humankind". The year 2018 has been especially successful and full of inspiring ne... Read More