Their work has been selected to appear on the front cover of the November 2018 issue of Small.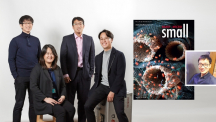 A recent study, affiliated with UNIST has introduced a cheap and simple way to enhance the energy efficiency of metal-air batteries, using two different types of catalysts. This breakthrough has been led by Professor Guntae Kim and his rese... Read More
The Substitue of an Expensive Platinum Catalyst is Developed at UNIST.
Iron-Carbon Composite Catalyst will contribute to the commercialization of metal-air batteries.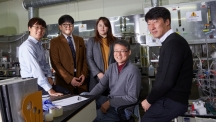 Prof. Guntae Kim and Prof. Jong-Beom Baek (School of Energy and Chemical Engineering)'s joint research team developed an iron-carbon composite catalyst (Fe@NGnP-CNF) that can contribute to a reduction in the production costs of secondary ba... Read More