The 2018 KRA Awards Presentation Ceremony was held in Seoul on Monday, Jaunary 28, 2019.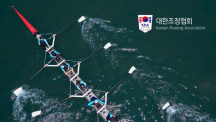 The UNIST Rowing Club has recently been recognized for their outstanding accomplishments throughout the last year. At the 2018 Korean Rowing Association Awards Presentation Ceremony, which was held on January 28, the team was honored with t... Read More
[UNIST Magazine] Summer Camp Training of Rowing Team
Young athelets fell in love with extreme sports.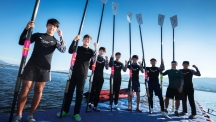 Before sunrise, 20 members of the UNIST Rowing Team got together to participate in the summer camp training. The UNIST Rowing Ream is consist of students from all levels including freshmen and seniors. Considering the upper grades usually f... Read More