UNIST received 1 Gold, 6 Silver, and 2 Special awards at the 25th Samsung Humantech Paper Awards ceremony.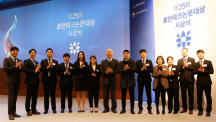 Thirteen UNIST students have been recognized for their excellence in academic and research work at the 25th Annual International Samsung Human-Tech Paper Awards ceremony. This year's award ceremony took place in Samsung Electronics Se... Read More
UNIST has been included in the list of Samsung's 2017 first half future technology fostering projects, released on September 28.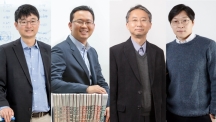 Three UNIST research teams have been selected for this year's Samsung Research Funding Program for Future Technologies. The selected projects will be supported through a research funding of up to 2 billion won for the next three to five yea... Read More