[JoongAng Daily's 2016 University Assessment]: Fourth place for Natural Science and seventh place for Engineering.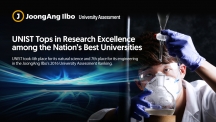 UNIST continues to be recognized as an elite engineering and science school and one of the top institutions in the nation, according to the JoongAng Daily Comprehensive University Assessment Ranking for 2016. According to the assessment tea... Read More
UNIST wins third place overall at the 11th University Rowing Club Race.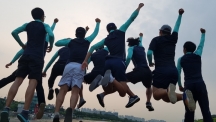 The rowers from universities representing South Korea, including UNIST were set to gather and compete at the 11th University Rowing Club Race, which took place at Misari Boat Race Course from July 29-30, 2016. In the two-day long rowing com... Read More