LOAD, a UNIST startup team awarded grand prize at the "2018 Startup Competition".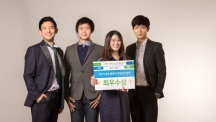 A student-led startup team, affiliated with UNIST has been honored by the Defense Acqusition Program Administration (DAPA) for their pivotal and impactful role played in the promotion of science and technology in the country. LOAD, a UNIST-... Read More
Pedaling has been selected for the 3rd phase of the Good Starter project by Yoonmin Creative Investment Foundation.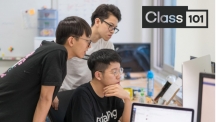 Looking to start a new hobby? Class 101 is there for you! Pedaling, a student-run venture company at UNIST, has been selected for the 3rd phase of the Good Starter project by Yoonmin Creative Investment Foundation, thereby securing KRW 50 m... Read More