Their findings have been published in Nature Communications on July 19, 2019.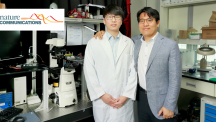 A new patterning technique based on the natural liquid foam systems, observed in soap, beer, and even embryogenesis, has been developed. Their findings provide a simple and low-cost patterning method for fabricating fine patterns on the sub... Read More
UNIST received 1 Gold, 6 Silver, and 2 Special awards at the 25th Samsung Humantech Paper Awards ceremony.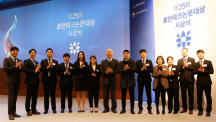 Thirteen UNIST students have been recognized for their excellence in academic and research work at the 25th Annual International Samsung Human-Tech Paper Awards ceremony. This year's award ceremony took place in Samsung Electronics Se... Read More