The Season II of UNIST Webinar Series (hereinafter referred to as the 'UNIST Webinar'), featuring a series of special lectures delivered by internationally renowned scholars in the field of carbon neutrality began on September 29, 2022.
UNIST Webinar is an online course that invites prominent overseas professors, scholars and/or experts who can deliver lectures or lead seminars on the issues related to key research areas of UNIST. Anyone interested in the topic can attend, explore the latest trends, and get a chance to ask questions. The lecture will be released through ZOOM and can be viewed again via the official YouTube channel of UNIST.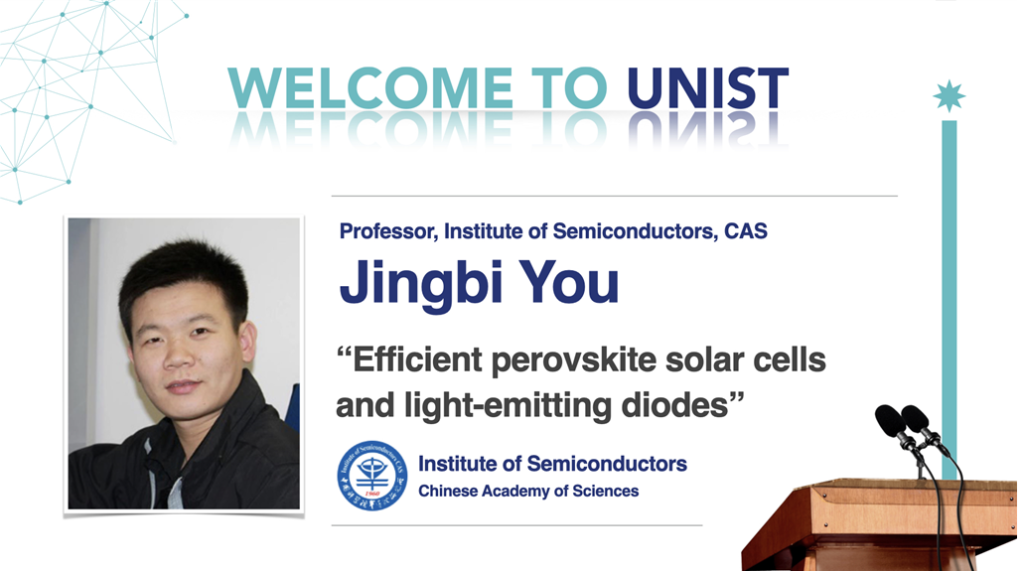 The new webinar series will be hosted by the Office of Public Relations and International Affairs and organized by each department or graduate school at UNIST. The Center for International Affairs of UNIST has planned this series of webinars to provide high-quality lectures by internationally renowned scholars to UNIST members who have been stranded due to COVID-19 pandemic. And through this, it aims to help them build knowledge outside of their major fields and grow into global talents. The Season I of UNIST Webinar was organized by the Department of Biomedical Engineering at UNIST and included 6 webinars. Once editing is completed, they will be released via the official YouTube channel of UNIST.
Organized by the Carbon Neutral Institute of UNIST, the new webinar series will be held from September 29 to December 8, 2022. It will include 9 webinars in respect to carbon neutrality. The first episode of UNIST Webinar is titled "Efficient Perovskite Solar Cells and Light-emitting Diodes" by Professor Jingbi You from the Institute of Semiconductors (IOS) of the Chinese Academy of Sciences (CAS).