Abstract
Exosomes transport a variety of macromolecules and modulate intercellular communication in physiology and disease. However, the regulation mechanisms that determine exosome contents during exosome biogenesis remain poorly understood. Here, we find that GPR143, an atypical GPCR, controls the endosomal sorting complex required for the transport (ESCRT)-dependent exosome biogenesis pathway. GPR143 interacts with HRS (an ESCRT-0 Subunit) and promotes its association to cargo proteins, such as EGFR, which subsequently enables selective protein sorting into intraluminal vesicles (ILVs) in multivesicular bodies (MVBs). GPR143 is elevated in multiple cancers, and quantitative proteomic and RNA profiling of exosomes in human cancer cell lines showed that the GPR143-ESCRT pathway promotes secretion of exosomes that carry unique cargo, including integrins signaling proteins. Through gain- and loss-of-function studies in mice, we show that GPR143 promotes metastasis by secreting exosomes and increasing cancer cell motility/invasion through the integrin/FAK/Src pathway. These findings provide a mechanism for regulating the exosomal proteome and demonstrate its ability to promote cancer cell motility.
A Research team, jointly led by Professor Young Chan Chae in the Department of Biological Sciences at UNIST and Professor Pann-Ghill Suh at Korea Brain Research Institute (KBRI) revealed for the first time that the GPR143 protein plays a role in selecting and packaging biomolecules in the process of cancer cells forming exosomes. Unlike normal cells, cancer cells secrete a large amount of exosomes, creating a favorable environment for cancer growth and metastasis. Through this, it changes surrounding cells, promotes vascular formation, or hinders the function of immune cells. It is also involved in the entire process of cancer spreading throughout the body, such as determining where it will spread and changing the environment of the target organ in advance. However, the detailed process of how cancer cells select only biomolecules necessary for metastasis to produce exosomes has not been revealed.
In this study, the research team found that cancer cells overexpressed with GPR143 protein secrete a large amount of exosomes that promote metastasis. In addition, it was confirmed that the GPR143 protein is combined with proteins essential for the growth and movement of cancer cells in cancer cells and transported to exosomes first.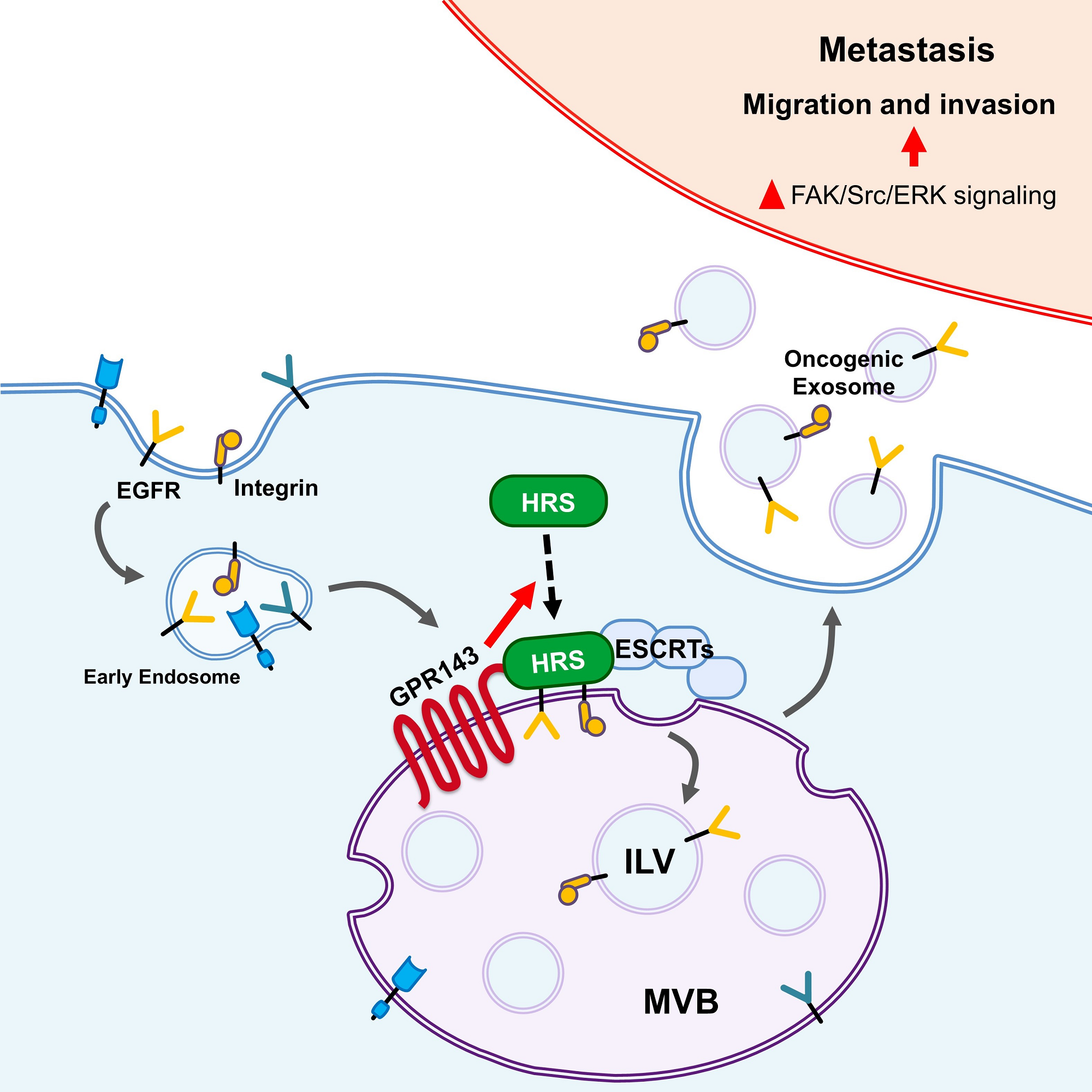 Figure 1. Schematic image, showing how GPR143 promotes metastasis.
In addition, the research team confirmed that the expression of GPR143 protein has increased in various carcinomas such as breast cancer, skin cancer, and colon cancer. It has been revealed that exosomes secreted by these cancers trigger all the processes necessary for cancer to spread to other organs, such as increasing the rate of movement, infiltration, and formation of new blood vessels.
In addition, the research team conducted an experiment to administer exosomes secreted by cancer cells expressing GPR143 through animal models. At this time, it was proved for the first time that cancer cells promote survival and growth through blood vessels to other organs, leading to cancer metastasis.


Figure 2. GPR143 expression is associated with integrin signaling activation and promotes metastasis. 4T1 cells were intravenously injected into BALB/c nude mice (n = 5 per group).
"Through this study, we found a mechanism by which cancer cells form exosomes that can cause metastasis," said Professor Chae. "We expect it to help develop diagnostic markers that can effectively block cancer metastasis in the future."
The findings of this research have been published in the February 2023 issue of Developmental Cell.. This study has been supported through the National Research Foundation of Korea (NRF), the University-Centered Research Laboratory Supporting Project (Center for Cell to Cell Communication in Cancer), and Ulsan Metropolitan City.
Journal Reference
Yu Jin Lee, Kyeong Jin Shin, Hyun-Jun Jang, "GPR143 controls ESCRT-dependent exosome biogenesis and promotes cancer metastasis," Developmental Cell, (2023).