The fourth residency project by Artist JungEun Choi has been exhibited at the Science Cabin in an open studio format.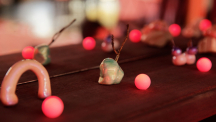 The Science Walden Center unveiled its last residency project, dedicated to blending art and science. Started on November 16, the new residency project, dubbed 'Finding Your Inner Strength During Stressful Times' proceeded until November 30... Read More
The second residency project by Artist Nara Cho started on October 12 and will proceed until October 26, 2020.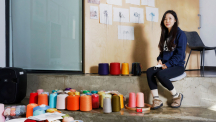 Another residency project, dedicated to blending art and science, started on October 12 and will proceed until October 26, 2020. Nara Cho is the artist behind the threaded portraits, exhibited at the Science Cabin. Artist Cho also stayed at... Read More