The study findings have been published ahead of their official publication in the online version of Advanced Functional Materials on July 27, 2023.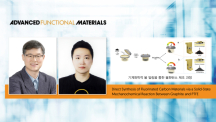 Abstract Fluorinated carbon materials (FCMs) have received significant attention, because of their exceptional stability, which is associated with the strong C-F bonding, the strongest among carbon single bonds. However, the fluorination of... Read More
Their findings have been published in the online version of Science Advances on November 1, 2019.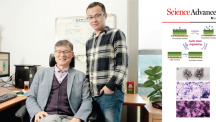 Nitrogen doping has emerged as a way to compensate for the shortcomings of graphene, the so-called Dream Material. Through this process, nitrogen is intercalated between carbon layers, which gives the graphene better properties. Besides, wi... Read More