Their findings have been published in the February 2023 issue of Finance Research Letters.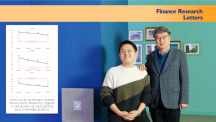 Abstract In this study, we examine the effects of manager's perspectives on climate change on stock price crash risk. The analysis confirms that manager's climate change perspective is negatively associated with future stock pri... Read More
President Yong Hoon Lee set a new goal, marking the third anniversary of his inauguration, this coming Friday.
Aspirations for regional growth also revealed ... "Inculcating a culture of First Mover DNA"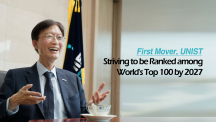 By 2027, UNIST will leap forward to become one of the world's top 100 research-oriented universities! On November 23, President Yong Hoon Lee held a press conference on the occasion of the third anniversary of his inauguration for a d... Read More