Their findings have been published in ACS Energy Letters on August 13, 2018.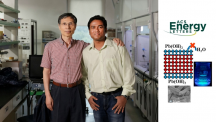 All-inorganic perovskites, known as CsPbX3 (X = Cl/Br/I) was first discovered by Wells in 1893 and hybrid perovskites or CH3NH3PbX3 were discovered in 1978 by Weber. Although these materials have been the essence of the materials research c... Read More
Securing Fundamental Technology for the Next-generation catalysts.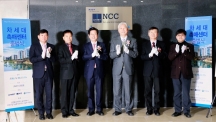 The city of Ulsan has launched a new research center at UNIST to promote fundamental research on catalysis and contribute to researchers in this field. An inauguration ceremony for the Next-generation Catalysis Center was held in the mornin... Read More