The work by Distinguished Professor Feng Ding at UNIST has been published in the prestigious Journal of the American Chemical Society (JACS).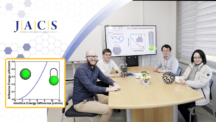 Carbon nanotubes (CNTs), one-dimensional hollow cylinders of carbon far smaller than the human eye can see, have attracted worldwide scientific attention and extensive research efforts since their discovery three decades ago. Their remarkab... Read More
Their findings have been published in Nature Sustainablity on April 10, 2020.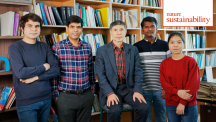 A novel catalyst synthesis method, capable of generating hydrogen from yeasts, the main microorganisms involved in alcohol and bread fermentation, has been developed. The new system can efficiently decompose water into oxygen and hydrogen,... Read More