Recent work by Professor Bartosz Grzybowski has been published in the November issue of Advanced Materials.
New method to create dynamic tubular structures, inspired by leaves around a stem, scales on pine cone, and viruses' tails.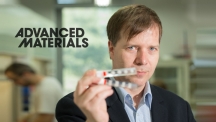 Some of nature's most exquisite patterns; leaves around a plant's stem, scales on a pine cone, and the tail of some viruses, consist of small objects decorating a cylindrical chassis with a specific pattern. Nature's preferred method of bui... Read More
UNIST to Adopt KeduX Platform to build stronger open education platform.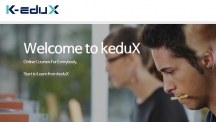 On the afternoon of May 24, 2016, UNIST held a training program for the users of the KeduX, inviting 40 educational experts and professors in South Korea. Founded by the UNIST Center for Teaching and Learning (CTL), KeduX is focused on tran... Read More