Their findings have been published in the February 2023 issue of Finance Research Letters.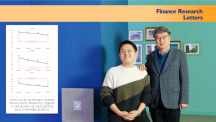 Abstract In this study, we examine the effects of manager's perspectives on climate change on stock price crash risk. The analysis confirms that manager's climate change perspective is negatively associated with future stock pri... Read More
The forum will take place in Business Administration Building of UNIST from 3pm on April 24, 2019.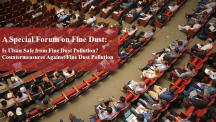 The Center for Fine Particulate Matter (CfPM), jointly with Ulsan Citizen Safety Forum, will be holding a special forum on fine dust pollution at UNIST on April 24, 2019. Held under the topic "Is Ulsan City Safe from Fine Dust Polluti... Read More