UNIST and Ulsan city provide education and career exploration program for local middle school students.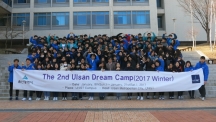 The second Ulsan Dream Camp, offered by UNIST finished successfully on January 21, 2017. Beginning January 8 and running through to January 21, the 2017 Ulsan Dream Camp invites 105 second-year students from 37 middle schools in Ulsan, as w... Read More
Dr. Reginald Brothers, DHS's Under Secretary for Science and Technology visits UNIST.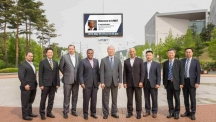 At the invitation of UNIST, Dr. Reginald Brothers, the Under Secretary of the United States Department of Homeland Security (DHS) undertook an official visit to UNIST in the afternoon of May 9, 2016. On the day of his visit to UNIST, Dr. Br... Read More