The study findings have been published ahead of their official publication in the online version of Nat. Commun. on August 7, 2023.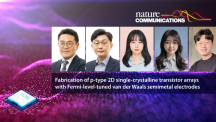 Abstract High-performance p-type two-dimensional (2D) transistors are fundamental for 2D nanoelectronics. However, the lack of a reliable method for creating high-quality, large-scale p-type 2D semiconductors and a suitable metallization pr... Read More
Their research findings appeared in the March issue of the prestigious journal, Nano Energy.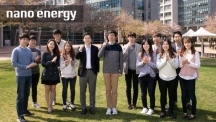 A recent study, affiliated with UNIST has engineered a self-sustaining sensor platform to continuously monitor the surrounding environment without having an external power source. This research has been led by the team of Professor Jaehyouk... Read More