This online workshop will be livestreamed via UNIST's YouTube channel from 1:30 pm to 6:00 pm on July 30, 2020.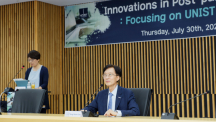 "As we approach a new normal in the post-COVID-19 era, we must go beyond simply replicating offline courses online. The future of education lies in a flexible learning environment with quality content. Now is the time to prepare syste... Read More
UNIST, in partnership with Class 101, will be moving part of the Leadership Program courses, offered in Spring 2020 semester to online delivery.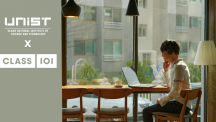 While universities around the world are either closing their campuses or replacing in-person teaching with online alternatives amid COVID-19 concerns, a student-led venture company has turned crisis into opportunity. That is to expand quali... Read More