The work by Distinguished Professor Kyungjae Myung's team has been published in PNAS.
A new therapy called CINDELA (Cancer-Specific InDel Attacker) employs CRISPR-Cas9 to kill cancer cells without affecting normal tissues.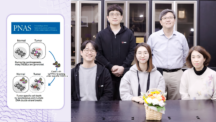 Diagnosis of cancers may be one of the worst news to patients and their families. Conventional treatment options such as radiation and chemotherapies often kill not only cancer cells but also normal cells, which results in painful side effe... Read More
[ARN MAGAZINE] Professor Hajin Kim developed a way to label specific points in DNA inside living cells with fluorescent probes, using the gene-editing technology CRISPR/ Cas9.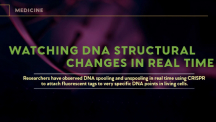 Professor Hajin Kim and his research team in the Department of Biomedical Engineering at UNIST have developed a novel CRISPR-based genome labeling scheme for reliable visualization of genomic elements in living cells. This labeling scheme,... Read More