UNIST held a meeting to undertake the' Manufacturing Data Analytics-based Smart Factory Implementation Project' on June 10, 2020.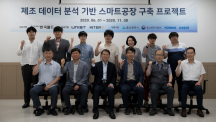 Universities and companies will join hands to build smart factories in Ulsan region. The main purpose of this is to improve the competitiveness of local industries via manufacturing innovation, which combines big data and artificial intelli... Read More
The signing ceremony of MoU between UNIST and Samsung SDS took place on February 27, 2019.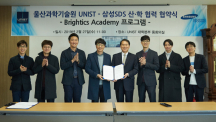 UNIST signed an industry-academia partnership agreement with Samsung SDS to pledge mutual support for one another in the pursuit of excellence in big data analytics related research and education. The signing ceremony of MoU took place in t... Read More