Their work has been published in the January 2018 issue of Science Advances.
A new biosensing contact lens that detects glucose levels in tears.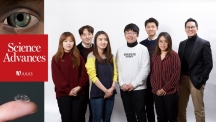 A team of researchers, affiliated with UNIST has recently introduced a new biosensing contact lens capable of detecting glucose levels in patients with diabetes. This breakthrough has been jointly conducted by Professor Jang-Ung Park in the... Read More
Research, led by Prof. Jang Hyun Choi appeared in the world-leading scientific journal, Diabetes.
Leukemia drug holds promise for patients with type 2 diabetes.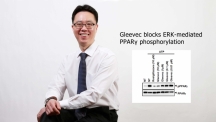 The cancer treatment drug Imatinib, otherwise known as Gleevec is approved to treat various forms of cancer, mostly notably chronic myeloid leukemia (CML). However, researchers have stumbled onto another possible use for it, curing type 2 d... Read More