An online kick-off meeting for the development and demonstration of the WiB system took place on March 17, 2022.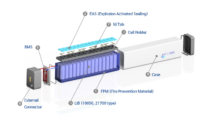 An innovative idea was discussed to carry out empirical research on the Water-in-Battery (WiB) system, which works in an aqueous environment, containing fire extinguishing agents. Professor Youngsik Kim (School of Energy and Chemical Engine... Read More
The signing ceremony of MOU between UNIST and Korea East West Power Co., Ltd. took place on January 22, 2020.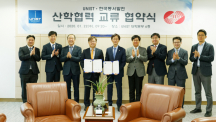 On January 22, UNIST signed a Memorandum of Understanding (MoU) with the Korea East West Power Co., Ltd. (EWP) to accelerate their efforts to foster professional experts in the field of new and renewable energy. In the memorandum of underst... Read More