Their findings have been published in the online version of Journal of Hazardous Materials (IF: 7.650) on September 17, 2019.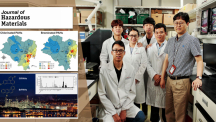 With increasing public concern about the health risks posed by fine dust air pollution, more research is needed to expand our understanding of hazardous air pollutants (HAPs) contained in fine dust. Some air pollutants appear to be more tox... Read More
The forum will take place in Business Administration Building of UNIST from 3pm on April 24, 2019.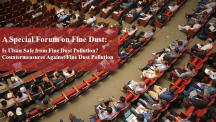 The Center for Fine Particulate Matter (CfPM), jointly with Ulsan Citizen Safety Forum, will be holding a special forum on fine dust pollution at UNIST on April 24, 2019. Held under the topic "Is Ulsan City Safe from Fine Dust Polluti... Read More