Their findings have been published in IEEE Transactions on Power Electronics on October 4, 2019.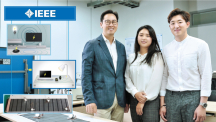 With the appearance of IoT and 5G technologies, wireless charging has become an extremely important feature for mobile devices, such as smartphones and tablets. As wireless charging technology advances, one major hurdle is that users need t... Read More
Their work has been published in the January 2018 issue of Science Advances.
A new biosensing contact lens that detects glucose levels in tears.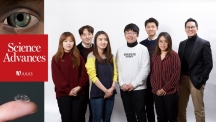 A team of researchers, affiliated with UNIST has recently introduced a new biosensing contact lens capable of detecting glucose levels in patients with diabetes. This breakthrough has been jointly conducted by Professor Jang-Ung Park in the... Read More