UNIST students distinguished themselves at 2021 Junction X Seoul Hackathon, which took place from May 21 to 23, 2021.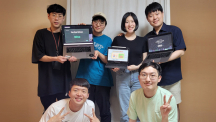 You are running for your life in a world overrun by zombies. You have to run to avoid getting infected by the Zombie virus and becoming a zombie. Once you begin running, the character on your mobile screen will also start to run, trying to... Read More
UNIST students won the first place at 2017 Future Mobility Idea Competition by Hyndai Motor Group.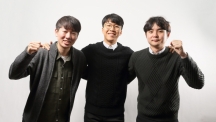 A group of students at UNIST has won the first place at the Hyundai Motor Group Hackathon: Hack a Road 2017. June Seok Kim, YoungRyeul Kim, and Jae Hwi Jung in the School of Mechanical, Aerospace and Nuclear Engineering are among 8 finalist... Read More