Their work has been selected as 'Hot Paper' and highlighted as the back cover of the April 2020 edition of Angewandte Chemie International Edition.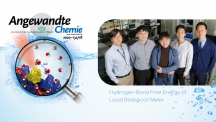 Water, which makes up more than half of the human body, is an essential participant in the structure and function of proteins. Hormones and enzymes are also proteins, and thus are responsible for the biological function of the human body. T... Read More
Featured as a 'Hot Article' on the front cover of Chemistry: A European Journal.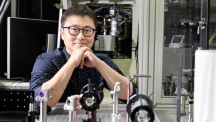 A new research, affiliated with UNIST has been featured as a 'Hot Article' on the front cover of the March issue of Chemistry: A European Journal. This study has been regarded as "very important" because it offers a new framewor... Read More