Professor Joonbum Bae's AVATAR robot stars in a newly-released Korean movie!
Professor Yunwoo Jeong's EV design concept featured in 'Innovation: Fall 2019' by IDSA!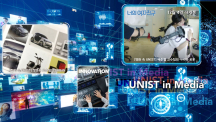 《Editor's Note: UNIST has attracted much attention recently, as its name was mentioned in the media both at home and abroad through the inspiring stories of its students, faculty, and staffs. Through this, UNIST had an excellent opportunity... Read More
Puri-Medi, a UNIST startup team is getting ready to head to Silicon Valley for TRT project.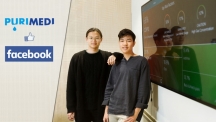 A student-led startup team, affiliated with UNIST is getting ready to head to Silicon Valley. Puri-Medi, a UNIST-based student tech startup, has announced that their AI-based industrial safety management system has been selected for the TRC... Read More