UNIST New Center has selected the top 10 news stories of 2018 based on the number of page views.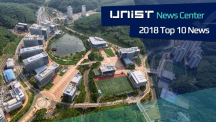 As always, UNIST continued to move towards its dream of becoming "World-leading university to advance science and technology for the prosperity of humankind". The year 2018 has been especially successful and full of inspiring ne... Read More
The title 'Rising-star Distinguished Professor' is awarded to eminent professors who are under the age of 45.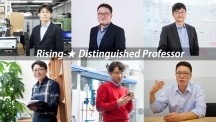 UNIST is pleased to announce the selection of 6 extraordinary scholars to be induced as 'Rising-star Distinguished Professor', the highest honor the university can bestow upon faculty members who are under the age of 45. Honored... Read More