Professor Chajoong Kim and his design team at UNIST honored with the 'IDEA 2023' Bronze Award in the category of Concepts & Speculative Design.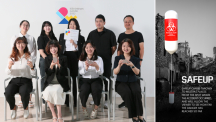 The design concept of a disaster alert balloon, capable of changing its color like a chameleon, has been honored for its design excellence at the internationally renowned International Design Excellence Award (IDEA) 2023. The awarded concep... Read More
The 1st International Conference on Perovtronics is scheduled to be held at UNIST on October 17, 2018.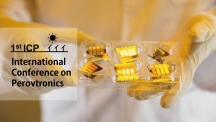 A knowledge-sharing event on photoelectronic technology, such as perovskite-based solar cells and LEDs, is scheduled to be held at UNIST on October 17, 2018. Organized by the Center for Perovtronics, the 2018 International Conference on Per... Read More