Their findings have been published in the April 2023 issue of Advanced Science.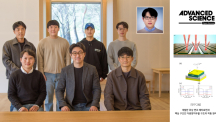 Abstract Electrically reconfigurable metasurfaces that overcome the static limitations in controlling the fundamental properties of scattered light are opening new avenues for functional flat optics. This work proposes and experimentally de... Read More
The 2022 Outstanding Faculty Awards Ceremony took place on Tuesday, April 11, 2023.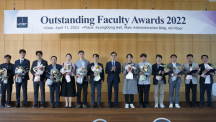 Each year, UNIST seeks to recognize outstanding employees who exemplify above and beyond performance excellence through their work and the support they provide to help the university accomplish its mission. It is the hard work and dedicatio... Read More