Professor Joonbum Bae's AVATAR robot stars in a newly-released Korean movie!
Professor Yunwoo Jeong's EV design concept featured in 'Innovation: Fall 2019' by IDSA!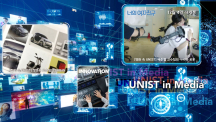 《Editor's Note: UNIST has attracted much attention recently, as its name was mentioned in the media both at home and abroad through the inspiring stories of its students, faculty, and staffs. Through this, UNIST had an excellent opportunity... Read More
The title 'Rising-star Distinguished Professor' is awarded to eminent professors who are under the age of 45.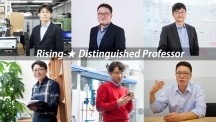 UNIST is pleased to announce the selection of 6 extraordinary scholars to be induced as 'Rising-star Distinguished Professor', the highest honor the university can bestow upon faculty members who are under the age of 45. Honored... Read More