The 2019 Annual Performance Review Meeting was held at UNIST on March 15, 2019.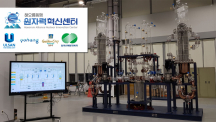 An innovation platform aimed at improving the efficiency and safety in nuclear power plant operation made its debut at UNIST. And this was a combined effort by the Korea Hydro & Nuclear Power Co., Ltd. (KHNP), Ulsan City, Gyeongju City,... Read More
Dr. Reginald Brothers, DHS's Under Secretary for Science and Technology visits UNIST.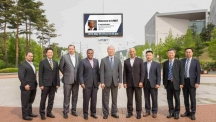 At the invitation of UNIST, Dr. Reginald Brothers, the Under Secretary of the United States Department of Homeland Security (DHS) undertook an official visit to UNIST in the afternoon of May 9, 2016. On the day of his visit to UNIST, Dr. Br... Read More