Their findings published in the recent issue of the journal Molecular Psychiatry.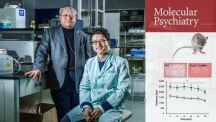 A team of researchers, affiliated with UNIST has made a significant breakthrough in the search for the potential root causes of bipolar disorder. The research team, led by Professor Pann-Ghill Suh of Life Sciences at UNIST conducted a study... Read More
The public voting poll will close on December 12, 2016.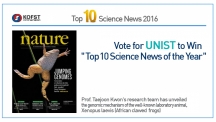 Every year, the Korean Federation of Science and Technology Societies (KOFST) singles out a significant development or achievement as the Top 10 Science News of the Year. The nomination standards include contribution to science and technolo... Read More