The signing ceremony of MoU between UNIST and Samsung SDS took place on February 27, 2019.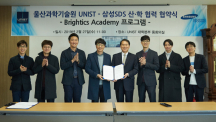 UNIST signed an industry-academia partnership agreement with Samsung SDS to pledge mutual support for one another in the pursuit of excellence in big data analytics related research and education. The signing ceremony of MoU took place in t... Read More
Taehoon Kim, 2015 graduate from UNIST, will join OpenAI research lab in September, 2018.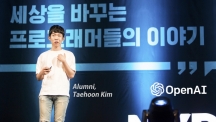 I am very excited to begin the next chapter of my career with OpenAI, founded by Elon Musk, who I respect the most. For the first time in my life, I bought a one-way airplane ticket. One way to California's tech-centric brain pool. A... Read More