Their findings have been published in the April 2023 issue of Nature Energy.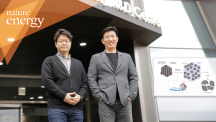 Abstract Single-crystalline layered cathodes are often desirable for advanced lithium-ion batteries. However, constrained by the accessible temperature range to prevent lithium evaporation, lattice defects and particle agglomerations, the p... Read More
Discussion on 'Innovation in Research-driven Universities and Global Capacity Strengthening' was held in Boston on August 19, 2022.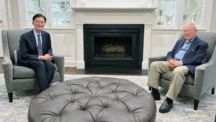 UNIST is set to embark on a new adventure to enhance its global capabilities with the aim of being listed among the top 100 research-oriented universities in the world. To this end, UNIST President Yong Hoon Lee met with Dr. Nam Pyo Suh, th... Read More