Their findings are expected to accelerate the discovery of future MOPs and their applications of cage-based frameworks.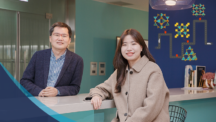 The discovery of new structures holds tremendous promise for accessing advanced functional materials in energy and environmental applications. Although cage-based porous materials, metal-organic polyhedra (MOPs), are attracting attention as... Read More
Their findings have been published in the Journal of the American Chemical Society (IF: 14.695) on November 14, 2019.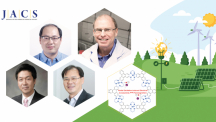 An international team of researchers, led by Distinguished Professor Rodney S. Ruoff (School of Natural Science) from the Center for Multidimensional Carbon Materials (CMCM), within the Institute for Basic Science (IBS) at UNIST, has report... Read More
A work by UNIST-GNTECH-MPI international research team appeared in the JACS on December 4, 2017.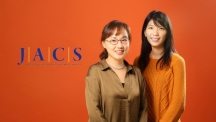 A new study by an international team of researchers, affiliated with UNIST has announced that they have succeeded in developing a novel deuterium separation method, using a special class of metal organic frameworks (MOFs) whose pore dimensi... Read More
Their work has been selected to appear on the cover of the October 2017 issue of JACS.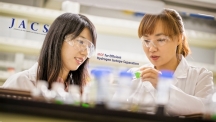 An international team of researchers, affiliated with UNIST has presented a novel hydrogen isotope separation system based on a porous metal organic framework (MOF). The isolation of deuterium from a physico-chemically almost identical isot... Read More