Their findings have been published in Nature on February 5, 2020.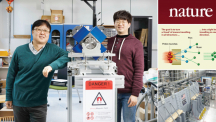 An international team of researchers, affiliated with UNIST has for the first time succeeded in demonstrating the ionization cooling of muons. Regarded as a major step in being able to create the world's most powerful particle accelerator,... Read More
A research team, affiliated with UNIST demonstrates a new technique for accelerating electrons to very high energies over short distances.
This breakthrough has been introduced in Nature on August 29, 2018.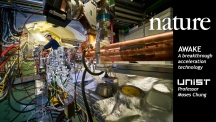 The Large Hadron Collider (LHC) at the European Organization for Nuclear Research (CERN)—operators of the world's largest particle physics lab—near Geneva, Switzerland, is said to be the largest particle accelerator in the world. The accele... Read More