UNIST was given the Prime Minister's commendation for its contribution to the national development through science and technology.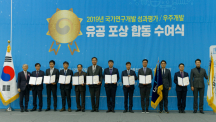 UNIST has been recognized at the 2019 National R&D Performance Evaluation Ceremony, held by the Ministry of Science and ICT (MSIT) on Friday, December 20, 2019. Took place in Government Sejong Convention Center (SCC), the ceremony has b... Read More
Recent work by Professor Eunmi Choi (School of Natural Science) Listed Among '2018 National Top 12 R&D Performance'.
Professor Yong Hwan Kim (School of Energy and Chemical Engineering) also honored with '2018 National Top 100 R&D Performance'.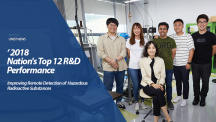 Each year, the Korean Ministry of Science and ICT (MSIT) and the Korea Institute of Science & Technology Evaluation and Planning (KISTEP) reward 100 scientists who have made exceptional contributions to their respective fields. Accordin... Read More