Babyking by Professor Yunwoo Jung recognized with the highest 2016 Spark Product Design Award.
Sea-Cat Vol. 2 receives Spark Silver Award, while NEST and Plant Diary receive Spark Bronze Awards respectively.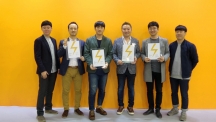 The School of Design and Human Engineering (DHE) at UNIST has announced that four of its design concepts, 'Babyking', 'Sea-Cat Vol.2', 'NEST' and 'Plant Diary' have been honored at the 10th Annual International Spark... Read More
Sharing your talents and making a difference in your community.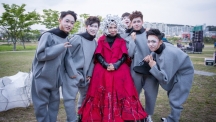 Giving can be as simple as giving joy to others—the UNIST theater club, NEST (Never Ending Story) uses music to communicate with community and the world around them. Instead of working exclusively in studios, students in NEST have been cont... Read More