UNIST held a meeting to undertake the' Manufacturing Data Analytics-based Smart Factory Implementation Project' on June 10, 2020.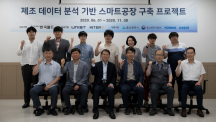 Universities and companies will join hands to build smart factories in Ulsan region. The main purpose of this is to improve the competitiveness of local industries via manufacturing innovation, which combines big data and artificial intelli... Read More
Their findings have been published in the March 2019 issue of Nano Energy.
The study finds key to produce perovskite/silicon tandem solar cells that display high efficiency (21.19%).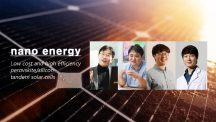 In quest of higher efficiency, a major breakthrough has been made in silicon (Si) solar cell technology. Known as Tandem, this technology is aimed at overcoming the theoretical efficiency limit of Si solar cells by adding perovskite solar c... Read More