[UNIST MAGAZINE] Our Idol Scientist, Donna T. Strickland
Rare Nobel Prize won by a female physicist, Donna Strickland from University of Waterloo in Canada.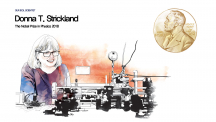 Since a 5:30 phone call from the Nobel committee on October 2, Professor Donna Strickland (University of Waterloo, Canada) made the headlines worldwide, for being awarded the Physics Nobel prize, which she shared with the American physicist... Read More
Professors Jin Young Kim, Jaephil Cho, and Rodney S. Ruoff ranked in the top 1% in their felds globally.
Annual list is based on number of citations for papers published between 2005 and 2015.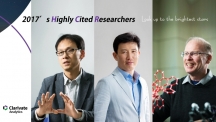 Three UNIST researchers have distinguished themselves with inclusion in the 2017 list of Highly Cited Researchers, a yearly distinction released by Clarivate Analytics that was formerly part of Thomson Reuters. The latest Highly Cited Resea... Read More